Custom Corsets & Corset Making Workshops from Of Corset
Few, if any, garments elicit a response anything like that of the corset. Somewhere between fact and fiction, behind the fantasy, folklore, myth, misunderstanding and Hollywood drama, is a little boned garment worn by women, and men, for over 500 years. Anything with that long a history can't be all bad; in fact the corset, both modern and historic styles, can be both practical and appealing.
Today we wear corsets for formal wear, maybe as a bustier, just for fun or costume, back support, waist reduction, and most definitely as the foundation necessary to support historic or period clothing for theater and re-enactment. A properly fit corset is simply the only way to achieve the proper look of Victorian clothing.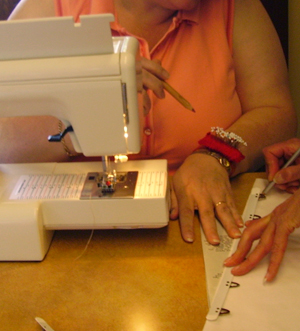 Classes & Workshops
Focus is one-on-one, fit to finish instruction in the Of Corset sewing room.